Welcome to i-rewood, the shop specialized in custom home decor made from recycled ironwood ;
Find our collections of wooden gifts box including wooden chopstick, coasters, candle holder and many other home decor items. Without forgetting food and beverage items in recycled Ulin fully customisable and our custom request.
The only limit : your imagination !
100% RECYCLED WOOD / CUSTOMIZABLE / SUSTAINABLE
Trusted by 50+ companies worldwide Why choose recycled wood?
Forests around the world, and in particular in Indonesia, are under pressure never seen before. In fact, we deplore the intensive illegal and destructive overexploitation of forest timber. No less than 90% of the wood harvested here is not part of a sustainability process and preservation of the ecosystem.
Thus, we are witnessing a vicious circle between deforestation and carbon emissions, making Indonesia the third largest emitter.
By choosing reclaimed wood from i-ReWooD, you are actively contributing to reducing deforestation as well as carbon emissions. But that's not all. Reclaimed wood is in many cases of a higher quality than what you can buy in stores. As demand increases and stocks must remain full, unscrupulous manufacturers do not hesitate to rely on young wood cut before its mature size. Salvaged timber is frozen in time, and retains its intrinsic qualities, which allows high precision exploitation, while young timber moves and cracks over time.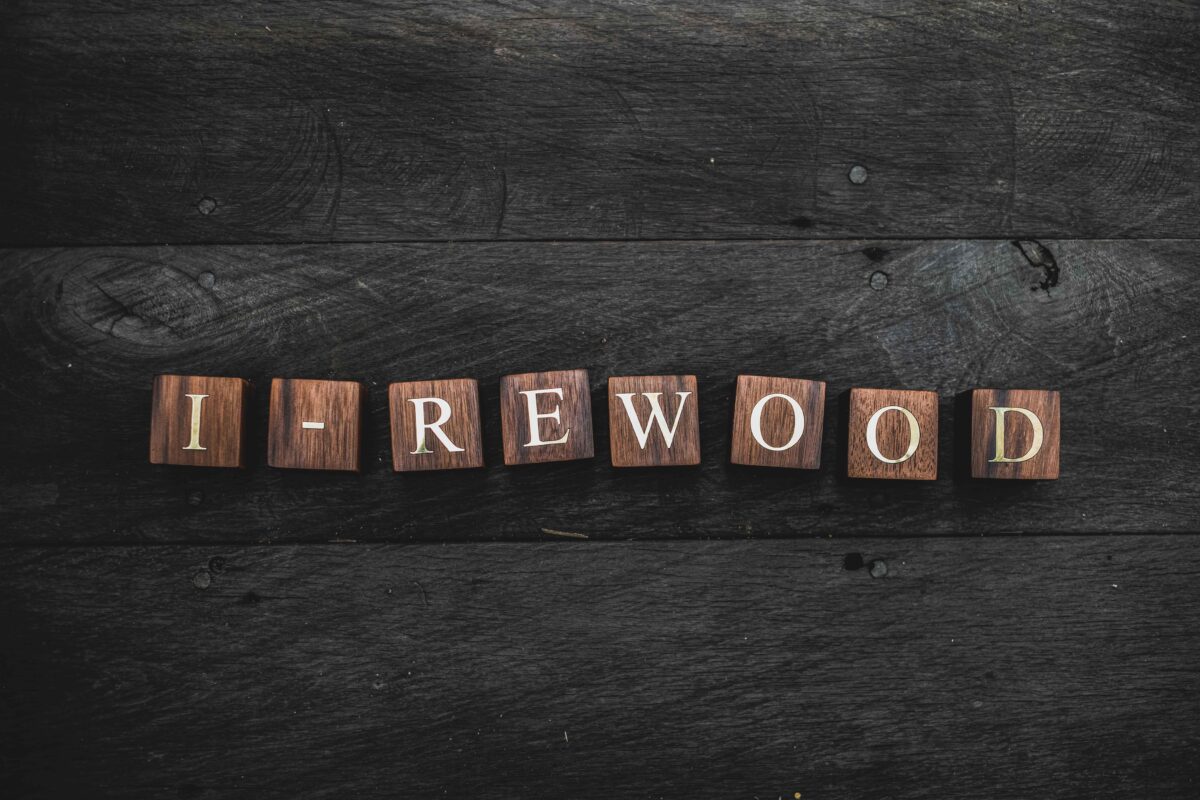 BRING NATURE INTO YOUR HOME
Our brand i-rewood produce hand-made homeware and B2B objects crafted by experienced carpenters. Materials have been carefully selected to create beautiful pieces. Here again, no two pieces are the same. We use our own design and also work on custom design hardwood.
We created our wooden homeware to maximize the use of our wood offcuts. This helps us be even more wood efficient and also allows our clients to experience another way of bringing beautiful wood into their homes and businesses.
Get ahead of the competition with personalized gift such as our high end welcome coaster engraved and its custom brass insert, have your logo on chopsticks, your menu on unique QR code. You can use our brand for more personal purpose and offer a once in a lifetime personalized gift such as wedding anniversary plaque or long lasting photo frame.
You can discover our reclaim wood gift box collections here.
In a constantly changing world, ecosystems suffer from mankind's technological progress. I-ReWooD is committed to fight for the planet's protection through our sale of 100% recycled wood objects.
As a supplier of sustainable reclaimed wood decorative and practical objects, we pride ourselves to offer products that are both unique for our customers and ecologically friendly products. Because of the intrinsic origin of the wood, every piece has a unique grain, and sometimes saw marks, old nail holes etc.
Our wood had an exciting previous life, and it shows this story in every aspect. Additionally, we offer different types of finishings as well as customizations which, all combined, make every I-ReWooD product truly unique.
Our customizations involve engravings, brass letters or numbers or symbols for additional elegance, QR code , logos.
It is now YOUR turn to write the next chapter of I-ReWooD products!
HAND FINISHING
We work with the best local craftsman
BEST QUALITY
Our recycled ironwood is naturally anti termite, anti decay, anti rot.
CERTIFIED ORIGINS
We know the exact origin of the wood used for your piece.
WARRANTY
Our wood is covered by a 25 years limited warranty.
Our forests, the planet's lungs, are facing an unprecedented deforestation, with a destruction's rate that significantly accelerated. For examples, in 2019 the world lost almost 120,000 square kilometers of forest in 2019, an area the size of Nicaragua. A third of this loss, or an area the size of Switzerland, was humid tropical rainforest, most of which concerns Indonesia.
Recent self-awareness in regards to the damages caused by plastic pollution germinated the idea of recycling old wooden structures to transform them into authentic cosy objects, with unique character, but most importantly ecological.

It is in East Kalimantan, the Indonesian part of the island of Borneo, that we found our inspiration. The sight of all these boats, bridges or abandoned factories sparked our imagination for tremendous creative potential with respect to the environment.

We fell in love with an incredibly dense, anti-termites and rot-free wood used for generations by Indonesians.
The equation seemed obvious to us: how to give back its badge of honour to ulin wood, commonly called ironwood?
But in fact, what do we call "recycled wood"?
We only use reclaimed wood From Kalimantan
Recycled wood, also called "reclaimed wood", indicates that the tree has already been logged and processed a first time (For construction or otherwise).Thus, by using wood intended to be burned or discarded, we create a circular economy model. ​We know the origin of every piece of wood used for I-ReWood products. We also guarantee that our main material comes from various structures aimed for demolition and its materials thrown away.
Recycling wood from old boats, bridges, and roads is a great way to repurpose materials that would otherwise be discarded. Not only does this help to reduce waste and prevent deforestation, but it can also provide a number of benefits for both individuals and the environment.
One of the main benefits of recycled wood is that it is often more affordable than new wood products. This can make it a cost-effective option for those looking to renovate or build with wood. Additionally, using recycled wood can help to reduce the demand for new wood products, which can help to protect forests and other natural habitats.
There are a few different ways that recycled wood from old boats, bridges, and roads can be used. For example, the wood can be ground up into wood chips or sawdust and used as a mulch or animal bedding. It can also be processed and made into wood pellets, which can be used as fuel for wood stoves and pellet grills.
Another common use for recycled wood is in the construction of new buildings or other structures. This can include anything from flooring and decorative paneling to support beams and framing. The unique character and history of the wood can also make it a desirable choice for those looking to add a unique touch to their home or business.
In addition to its practical uses, recycled wood can also be made into furniture or other decorative items. This can include everything from tables and chairs to shelves and picture frames. Not only are these items functional, but they can also add a sense of character and charm to any space.
Overall, recycling wood from old boats, bridges, and roads is a great way to reduce waste and protect the environment. It can also provide a number of practical and decorative benefits for those looking to use wood in their home or business.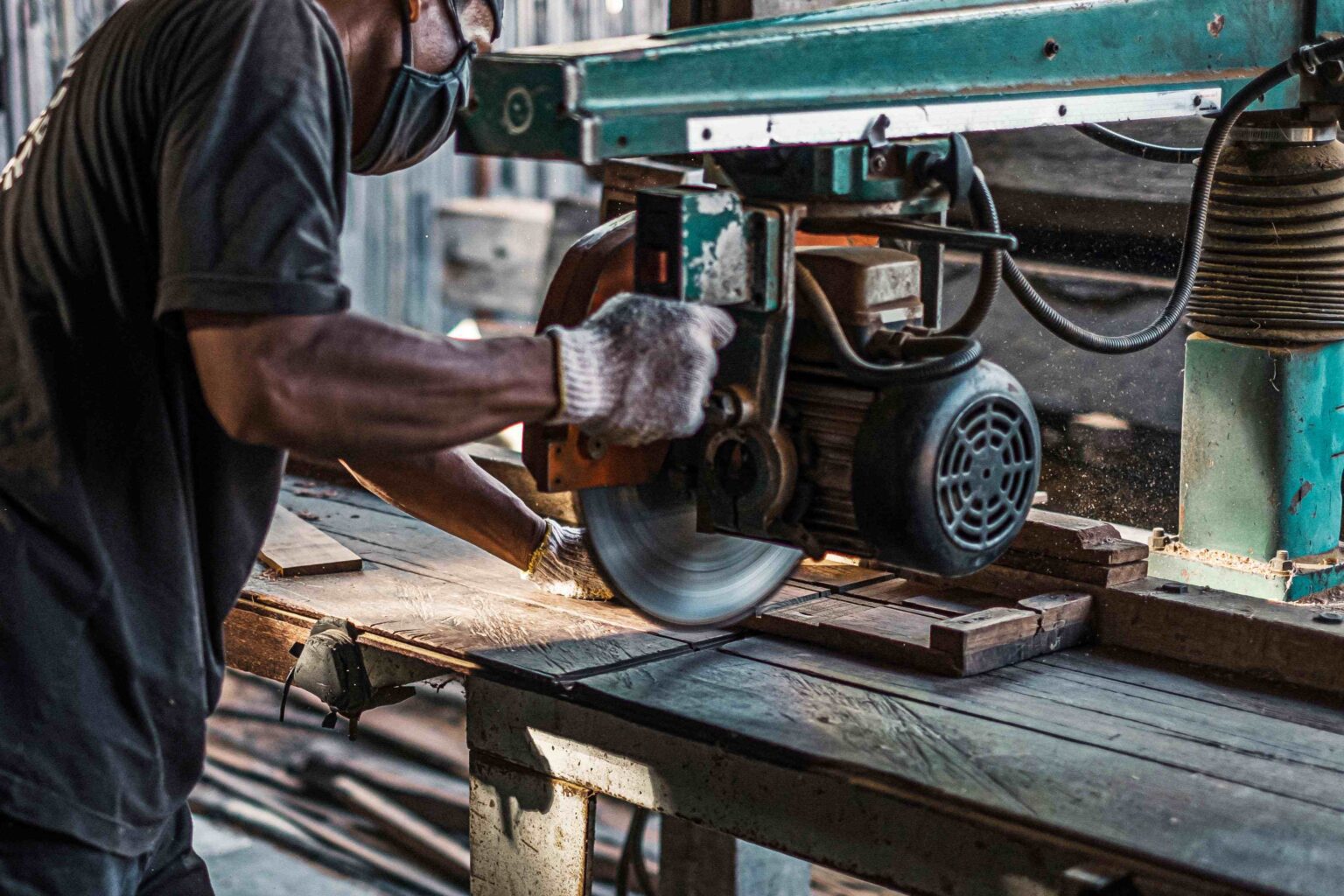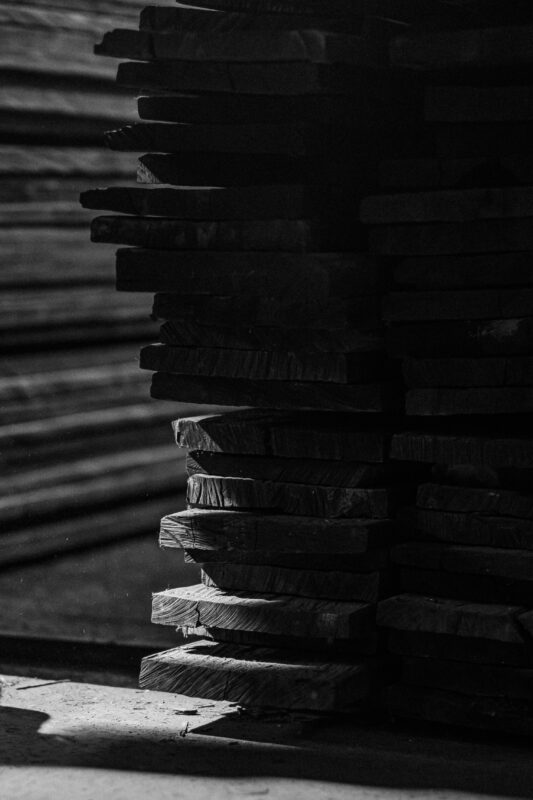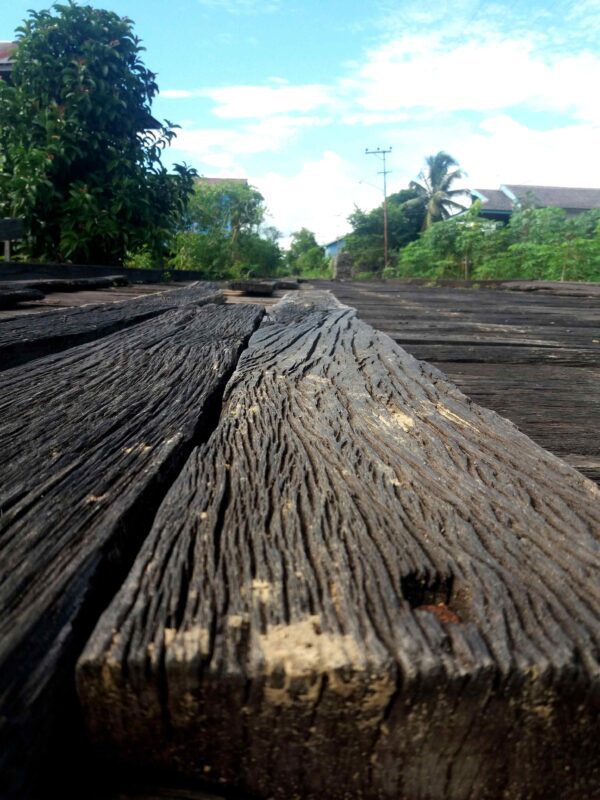 Learn more about this unknown wood used by I-ReWooD
Ironwood (ulin) is a remarkable wood. Its extremely slow growth rate of less than 0.5mm per year results in a very dense wood ideal for exterior use. Ironwood is a rare tree native to Indonesia, but It is threatened by deforestation. The Indonesian government and the State of Sarawak have formally banned the export of this species. However, illegal contraband remains a major issue. Ironwood trees grow in primary and secondary lowland forests up to 625 m of elevation. It is commonly found alongside rivers and adjacent hills. It requires an average annual rainfall of 2,500 to 4,000 mm.
This very important tree grows one of the most durable and heavy woods in the world. These trees can be over 1000 years old.They become common commercially exploitable when reaching heights of 30 meters or more (100 feet) with exploitable tree trunk diameters of up to 92 cm (36 inches).Trade and local names: Borneo ironwood, billion, belian, biliran, Kalimantan ironwood
Found in : Indonesia, East Malaysia, Philippines
Qualities: Limits of growth rings indistinct or absent. Heartwood basically brown to yellow, without streaks. Sapwood color distinct from heartwood color. The smell has a slight lemon scent. Heartwood basically with yellowish to greenish (olive) reflections when fresh, dark brown to almost black on exposure.
Density : 0.85–1.1 g / cm³
Durability : Class 1
Uses : Heavy engineering, decking.
Due to its excellent resistance to bacterial, fungal, insect and marine borers attack, the wood is highly prized for many outdoor uses. Internationally, it is renowned for heavy construction such as a buffer between transportation trailers and heavy steel fabrications (such as boilers, pressure vessels, reactors and many others). It is also frequently found in dry docks as a timber to separate the hull of ships from the steel supporting stands. Can be used on exposed flooring.
Status: Classified as vulnerable by the International Union for Conservation of Nature (IUCN), the species is threatened by overexploitation, mainly by illegal loggers.
Current demand for the timber is fuelled for its esteem among Chinese as a coffin wood (as it is resistant to insect and rot). Included in list of vanishing timber species of the Philippines and considered almost extinct in Sabah. In Java and Sumatra it exists solely in National Parks. Currently the situation is assessed as a serious depletion of stands.
Characteristics of our wooden decors
Different finishes at i-RewooD
i-Rewood was born



" Because we will never get tired of satisfying you "